Fast Free

Car Insurance Quotes In Illinois

Combine car and home insurance and save up to 819 USD/year!
Nearly three hundred thousand miles of road crisscross the Prairie State, with plenty of space to drive and plenty of space for accidents to happen. That risk of an accident is why it's important to make sure you have the right auto insurance.
Auto insurance can vary a lot from state to state. Here, we will discuss what the state of Illinois requires out of an insurance policy, the average costs of auto insurance in Illinois, how those costs vary by city, county, or region, and factors that can influence your insurance rate.
How Much Is Car Insurance In Illinois?
At the end of 2019, the average yearly premium in Illinois was $485, cheaper than the average auto insurance premium in the United States by 26%.
Individual rates can vary widely, based upon your age, gender, marital status, coverage limits, driving record, the ages and driving records of other drivers within your household, where you live, your vehicle, your driving habits, and your credit history.
There are also numerous chances to save money via discounts. Many insurance carriers will offer discounts for vehicles that include anti-theft and safety devices such as alarms and airbags, bundling your auto insurance with your home insurance or other autos, offering your car to a carpool share, defensive drivers, drivers with good records, students who maintain good grades, and keeping your average mileage low.
We have selected the most reliable insurance companies for you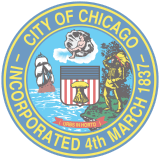 Which Illinois Cities Have The Most Expensive Car Insurance?
The most expensive auto insurance policies in the state of Illinois are found around the cities of Cicero, Skokie, Chicago, and Berwyn. The cheapest areas of auto insurance are found around Champaign, Bloomington, Decatur, and Springfield. 
More average annual rates for big car insurance companies
The table below shows average rates for additional driver types.
| Company | Good drivers | Good drivers with poor credit | Drivers with a recent at-fault accident* | Minimum coverage |
| --- | --- | --- | --- | --- |
| | $1,337 | $2,978 | $1,637 | $594 |
| | $1,627 | $2,635 | $2,834 | $614 |
| | $1,828 | $3,355 | $3,361 | $773 |
| | $1,855 | $3,378 | $2,668 | $850 |
| | $1,964 | $3,368 | $3,006 | $872 |
| | $2,752 | $5,411 | $3,592 | $1,146 |
| | $1,896 | $1,741 | $1,247 | $319 |
Illinois Car Insurance Laws And Minimum Requirements
Illinois Law 625 ILCS 5/7-601 requires state residents who own and drive a motor vehicle to have at least $25,000 in bodily injury coverage per person, $50,000 in bodily injury coverage per accident, and $20,000 in property damage per accident coverage. The state also requires that you hold Uninsured and Underinsured Motorist coverage, in the amounts of $25,000 in bodily injury per person and $50,000 in bodily injury per accident.
Optional coverage and policy types in the state of Illinois include Collision Coverage, Comprehensive Coverage, Roadside Assistance, Loan/Lease Payoff Insurance, and Medical and Funeral Service Coverage. Beyond the state law requirement, an auto lender may require a level of physical damage insurance to protect the vehicle while it is still being paid off.
Factors That Affect Car Insurance Rates In Illinois
Auto insurance can range widely based on the car you drive, the company you choose to get your policy from, and how much coverage you select. The cost will also vary by the size of the deductible your plan holds. Your price could also vary based on your driving record. Drivers with speeding tickets, at-fault accidents, or DUI citations will often have higher premiums.
Drivers without tickets, DUIs, or recent at-fault accident insurance can usually save a lot of money. Drivers with no tickets see an average savings of 16%, while those with no accidents see around 33%. Good Credit can also improve your savings, sometimes by nearly 50%.
If you are looking to keep your insurance rates low, it is essential to ask your agent for what discounts you may qualify for. You should also take the highest deductible you can afford if you want to keep your monthly or yearly costs lower. Maintaining a good driving record and credit history will also help you keep your rate low.
Get A Free Illinois Auto Insurance Quote Today
The best way to find out what you will pay for auto insurance is to receive a quoted estimate directly from an insurance provider. You can shop for quotes online using the links here for the highest convenience.
If you already have insurance and plan to switch auto insurance companies, be sure to ask the new insurance provider for a non-bound application. A non-bound application will not lock you into any sort of payment, but it will give you an accurate premium to set your budget around, and let you know whether the company will accept and insure you before you cancel your existing policy.
If you are having trouble finding auto insurance due to your driving record, or the type of vehicle you drive, the Illinois Automobile Insurance Plan might be for you. To qualify for the plan, you must prove you've been turned down by other insurance companies, have a vehicle that is street legal and safe to drive, and show that you have a valid driver's license or are in the process of obtaining one. You must not owe an outstanding premium for a prior insurance coverage from the last 36 months.
Call us now
And find best car insurance for you!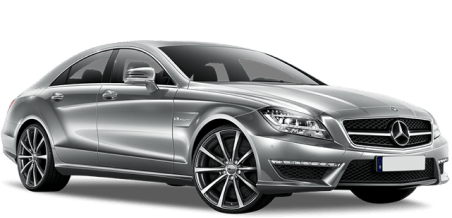 Local Illinois Drivers Save More With Free Illinois Auto Insurance Quotes Online Now!